Watch Extraordinary Attorney Woo and Other Korean Dramas Offline
With the popularity of the Kingdom and the Squid Game, Korean dramas are taking more and more of the center of the conversation. One recent Korean drama "Extraordinary Attorney Woo" about a special lawyer has gained a lot of attention.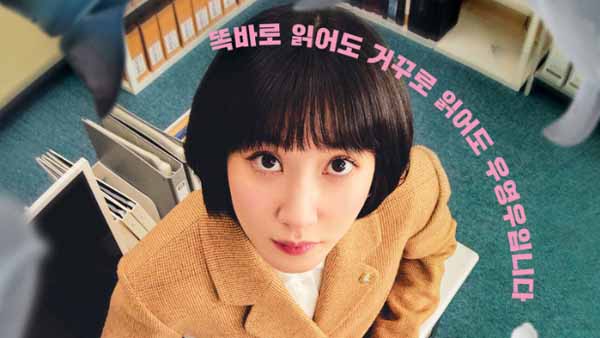 It was the most-watched non-English television show on Netflix globally from July 4 to 17, according to the company's metrics. The show ranked number one in that category in eight countries, and appeared in the top 10 for 22 countries, Netflix said. And it had gained traction in locations including Indonesia, Malaysia, Singapore, Thailand and Vietnam after being aired in 31 languages.
That's good news for Astory Co., the South Korean studio that's also known for hits such as "Kingdom," another hot show for Netflix. Shares of the production company have surged 74% in Seoul since the debut of "Extraordinary Attorney Woo" in late June.
Extraordinary Attorney Woo Overview
Extraordinary Attorney Woo tells the story of Woo Young-woo (Park Eun-bin), an autistic lawyer, working at a large law firm. She has a high IQ of 164, outstanding memory, and a creative way of thinking, however, she has low emotional intelligence and poor social skills.
Profile
Drama: Extraordinary Attorney Woo (English title) / Strange Lawyer Woo Young-Woo (literal title)
Revised romanization: Yisanghan Byeonhosa Wooyoungwoo
Hangul: 이상한 변호사 우영우
Director: Yu In-Sik
Writer: Moon Ji-Won
Network: Netflix, ENA
Episodes: 16
Release Date: June 29 - August 18, 2022
Runtime: Wed. &anp; Thu. 21:00
Language: Korean

Country:

South Korea
When you see the audience's afterthoughts, many of them are highly appreciative of the show.
"This show so far has been amazing. Beautifully done from the perspective of Attorney Woo an autistic lawyer, and the cases in each episode have been interesting as well."
"I have been through many k series and I can say this is one of the best dramas I have ever watched."
"Good series to sit back, relax and enjoy. Highly recommended! "
As an autistic person, Woo Young-woo is fortunate in that her behavior and intelligence are not affected much. Even though she scored high on the LSAT, she was unfortunate to be turned away from many law firms because of her autism. The novelty of this subject matter lies in the fact that it does not simply mention special groups, but puts the public's eyes on special groups here, which is a commendable aspect. How we treat special groups and how we are perceived in the eyes of special groups are both worthy of our consideration.
Each small case in this drama has its own collision, and then these contradictions always make people can't help but introspect our past.
The Most Popular Korean Dramas on Netflix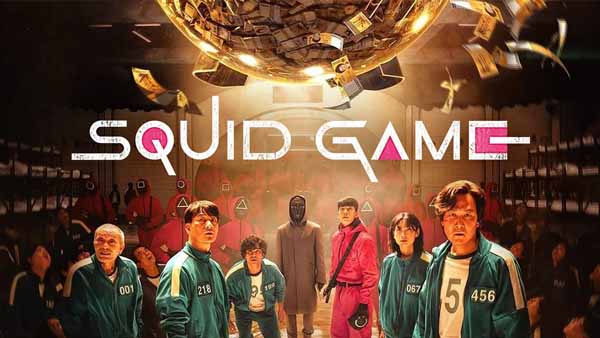 Squid Game
This highly dystopian thriller—think Hunger Games meets Parasite, with a lot more violence—was such a global hit last fall that it surpassed Bridgerton to become Netflix's most-watched show, ever. The twisted premise: 456 people who are down on their luck and desperate for money are invited to play a series of popular children's games. While the eventual winner is promised a handsome cash prize, little do these contestants know that losing a game means paying with their lives.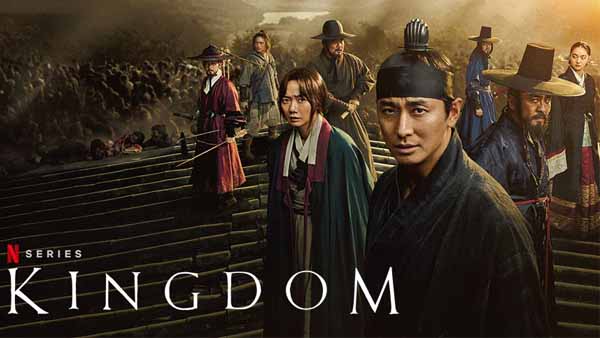 Kindom
In this Netflix original set in the Joseon era, the king is mysteriously stricken with a strange illness and is presumed dead. Crown Prince Lee Chang (Ju Ji-hoon) attempts to find out what's going on with his father, only to be locked out of the palace by his power-hungry stepmom and her father, who are conspiring to keep the king's condition a secret until they can secure their grip on the throne (by getting rid of Lee Chang, for one). Turns out the king isn't dead—he's turned into a flesh-eating zombie. The plague begins to spread throughout the kingdom and it's up to the Crown Prince to save his people—and expose the evil conspiracy behind his stepmom's power grab. It's like Game of Thrones plus The Walking Dead, but set in 17th-century Korea.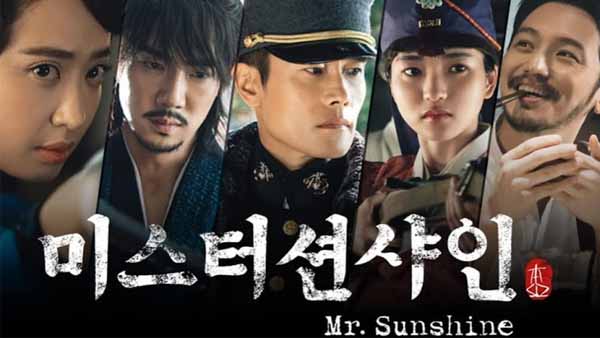 Mr Sunshine
This historical drama is set during the late Joseon Period, Korea's last dynasty before Japan annexed the country in the early 1900s. Lee Byung-hun plays U.S. Marine Eugene Choi, who returns to his motherland and falls in love with Go Ae-shin (played by The Handmaiden actress Kim Tae-ri), a noblewoman who secretly moonlights for the Righteous Army, a militia fighting for Korean independence. Mr. Sunshine has all the requisite ingredients for a great K-drama: love triangles, history, and action. Above all, it's a cinematographically beautiful ode to Korea, before it was changed forever.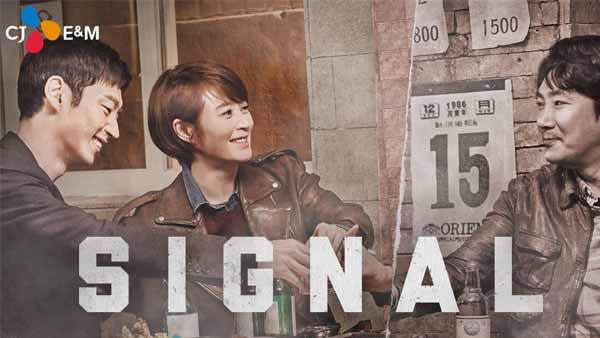 Signal
In this time-traveling crime series, two police officers (played by Lee Je-Hoon and Choi Jin-woong) communicate with each other … while living decades apart. With one in the past and the other in the future, they are able to prevent tragedies and close cases that had previously been unresolved. Kudos to Kim Hye-soo ("Hyena") for her portrayal of the first female police officer in the squad. Initially viewed as little more than the department's coffee maker, she grows to become a fierce and effective leader.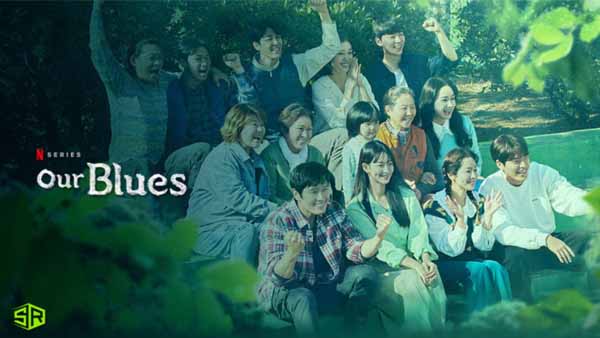 Our Blues
Set on Jeju Island, this slice-of-life series boasts some of South Korea's biggest names — Lee Byung-hun ("Iris"), Lee Jung-eun ("Parasite"), Shin Min-a ("Hometown Cha-Cha-Cha"), Kim Woo-bin ("The Heirs"). "Our Blues" tackles a myriad of topics in a languid and deliberate way that allows viewers to feel fully immersed in the characters' lives.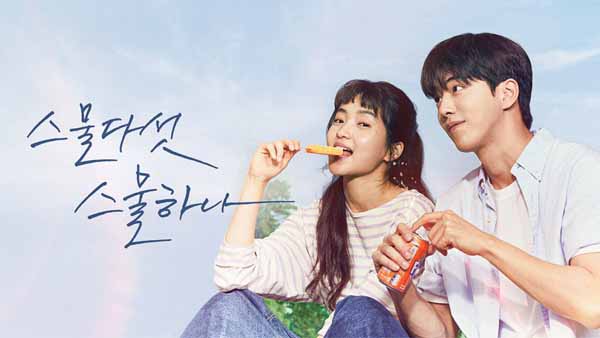 Twenty Five Twenty One
The latest romantic comedy everyone can't stop talking about (or watching) is a charming, nostalgic coming-of-age tale that is set over a decade. Beginning around the time of the Asian financial crisis of the late '90s, Twenty Five Twenty One portrays how that affects the lives (and eventual love story) of its central characters—high school fencing prodigy Hee-do (Mister Sunshine's Kim Tae-ri) and riches-to-rags former chaebol scion Yi-jin (Start-Up's Nam Joo-hyuk).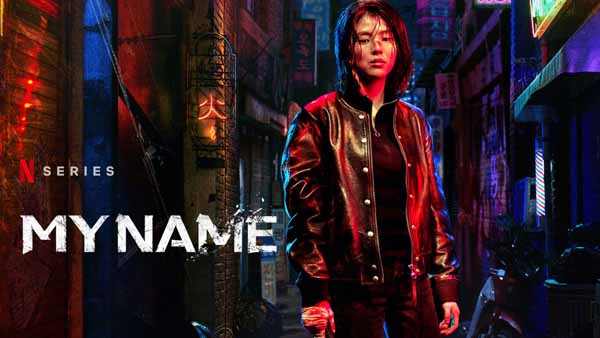 My Name
After witnessing the murder of her father, a 17-year-old girl desperate for revenge seeks the help of the ruthless drug lord he worked for. She is taken under his wing to become the latest member of his crime syndicate and after four years of training, is ready to carry out the plan: infiltrate the police force as a cop in the narcotics unit so she can find her father's killer, but most importantly, prove her loyalties.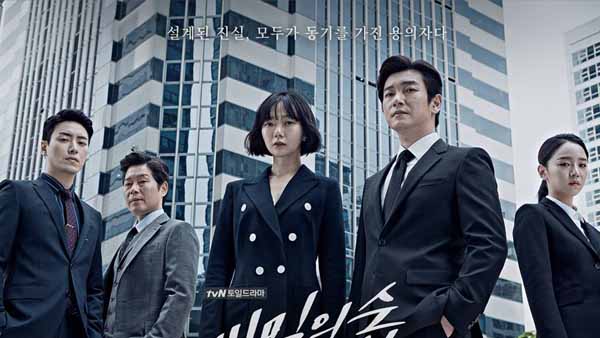 Stranger (Secret Forest)
Stranger is a South Korean crime thriller drama television series. Produced by Signal Entertainment and IOK Media, it was created by Studio Dragon writer Lee Soo-yeon and broadcast on tvN from June 10, 2017. The series was renewed for a second season, which premiered on August 15, 2020.
Hwang Si-Mok (Cho Seung-Woo) had brain surgery when he was a child, which caused him to lack emotion. Now, Hwang Si-Mok works as a prosecutor. He is rational, but cold and lonely. He is also one of the only prosecutors not involved in corruption. One day, a dead body is thrown in front of him. He meets Police Lieutenant Han Yeo-Jin (Bae Doo-Na) at a murder crime scene. They work together to eradicate corruption at the prosecutor's office and solve a serial murder case.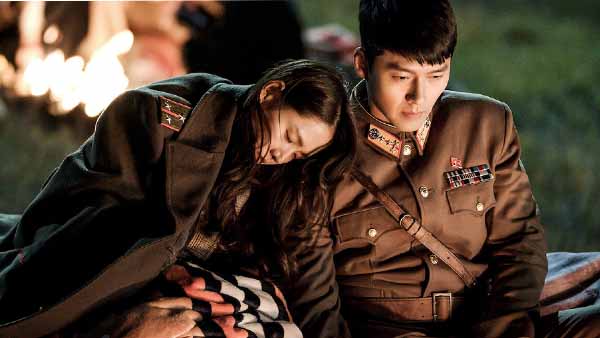 Crash Landing on You
A South Korean heiress (Son Ye-jin) goes paragliding and accidentally ends up on the wrong side of the DMZ (the Demilitarized Zone that separates the two Koreas). She's rescued by Ri Jeong-hyeok (Hyun-bin), a captain in the North Korean Special Police Force. Predictably, they fall in love, and he must keep her identity a secret and get her back home before anyone finds out who she is. Crash Landing on You was ratings gold (it's currently the third highest-rated show in Korean TV history) thanks to its A-list stars, a solid supporting cast, and its multidimensional portrayal of life in North Korea.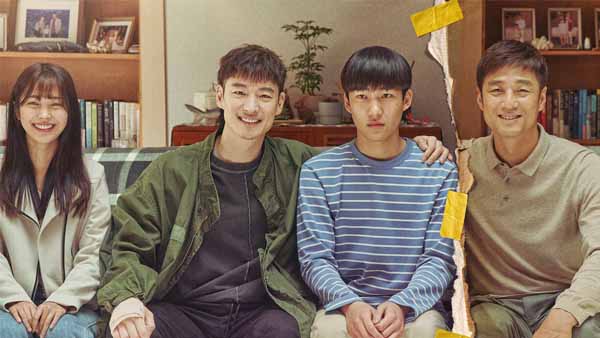 Move to Heaven
Tang Joon-sang ("Racket Boys") stars as teenager with Asperger's Syndrome and Lee Je-hoon ("Signal") becomes his guardian after the boy's father dies. They work together at the family-owned Move to Heaven, which handles the cleanup after the most distressful deaths leave families traumatized and unable (or unwilling) to collect their relatives' belongings. Both actors bring layered nuance to their characters who must sort through their own complex feelings and emotional wounds.
Geu-ru (Tang Jun-sang), who has Asperger syndrome, and his ex-convict uncle Sang-gu (Lee Je-hoon) meet for the first time after the sudden death of Geu-ru's father. Entrusted as Geu-ru's guardian, Sang-gu joins his nephew to help run the family trauma cleaning company "Move to Heaven", where in the course of business they uncover untold stories about the deceased while Sang-gu tries to deal with his painful past with Geu-ru's father as well as the traumatic incident that landed him in jail.
Watch Extraordinary Attorney Woo and Other Korean Dramas Offline
South Korean content is especially important to the streaming giant after the massive success of "Squid Game" last year, which had become the company's top show globally. And you can also refer to the content above to select one drama for you. Did you know that you can also try downloading these videos locally so that you can play them offline so that you can play them anywhere, even when you are on the road or on the plane?
Kigo Netflix Video Downloader offers a quick and easy solution for those who want to download Netflix videos, including Netflix original series and movies. All you need to do is download and install Kigo on your computer, and then use Kigo to download those dramas you want to watch offline, including those new or classic Korean dramas that have been released.
Kigo also supports up to 10 subtitles languages and audio tracks for users to choose from. The exact number still needs to refer to the figures provided in the original video. Depending on your geographical location, you can also choose different subtitle and audio track languages. This way, even if you don't speak Korean, you can still play and watch the videos freely.
Support downloading movies, TV shows and original series in MP4 or MKV.
All and some the audio tracks and subtitles will be kept.
Download up to 1080p HD videos.
Support H.265 and H.264.
Fast speed and easy to operate.

Free Download
Windows 11/10/8/7
100% Secure

Free Download
macOS 10.15-13
100% Secure
Support Downloading Various Movies, TV series and Documantaries
Netflix gives subscribers access to countless movies and TV shows and documentaries. If these are videos you can play on Chrome, you can download them all through Kigo Netflix Video Downloader and store them locally and play them offline.
Save multilingual subtitles and audio tracks
Subtitles and audio tracks are available in different languages to meet the viewing needs of users in different regions, and Kigo currently supports subtitles and audio tracks in up to 10 languages.
Save Videos in MP4 / MKV Format
From the setting window, you can choose MP4 or MKV as the output format and then you can easily download videos and store them in MP4 or MKV, and the stored videos can be played in other players or devices that support both formats, such as Windows Media Player, VLC Media Player, QuickTime Player, 5KPlayer, and so on.
Steps to Download Netflix Videos Offline
Firstly, according to your system, you can download the Windows or Mac version, and then follow to install Kigo on your computer successfully. The following will take the Windows version for example. If you are a Mac user, please don't worry, both of them have the same steps.
Step 1 Set the output.
After you have Kigo running on your computer, click the Settings icon in the upper right corner to open the Settings window. Here you can reset the output format (MP4 / MKV), output quality (Low / Medium / High), select language and subtitle language, and so on.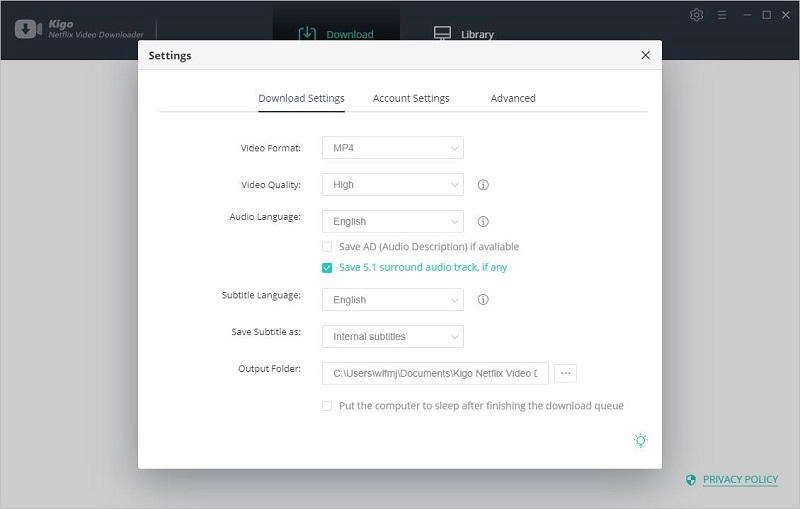 Step 2 Add Netflix Videos to Kigo.
Input the video you want to download and search it on Kigo. Please note that the videos need to be played normally on the web browser. You can also copy and paste the video link directly on Kigo.
Step 3 Customize the "Advanced Download" window.
After the video you searched for is listed on Kigo, select the video and set it with more details. If you are downloading a TV series from Netflix, you can directly click the "Download" button to select the seasons and episodes, and then click "Advanced Download" to open it.
Through the advanced settings window, you can set the video output quality, bit rate, audio tracks, subtitle files, etc. more specifically.
Step 4 Start to Download.
After you complete the above settings, you can click the download button to start downloading the video.
When the download is finished, all the downloaded videos can be watched and played offline anytime, anywhere.
Summary
With the widespread popularity of the Squid Game, more and more people are getting in touch with and choosing Korean Dramas. Korean Dramas are spreading at a very fast pace, and if you have a favorite Netflix original series, you can try to download these videos and watch them offline with the help of Kigo Netflix Video Downloader.

Free Download
Windows 11/10/8/7
100% Secure

Free Download
macOS 10.15-13
100% Secure
Useful Hints
Kindly be aware that the trial version allows downloading only the initial 5 minutes of each video. To fully enjoy the complete video, we recommend purchasing a license. We also encourage you to download the trial version and test it before making a purchase.
---
Videos from Netflix™ are copyrighted. Any redistribution of it without the consent of the copyright owners may be a violation of the law in most countries, including the USA. KigoSoft is not affiliated with Netflix™, nor the company that owns the trademark rights to Netflix™. This page is provided for compatibility purposes only, and in no case should be considered an endorsement of KigoSoft products by any associated 3rd party.