Each month there are new videos coming to Netflix and also some movies or TV shows leave Netflix. But why do TV shows and movie will leave Netflix.
Most videos on Netflix are not produced by Netflix, their licenses are only for a certain period of time - not indefinitely from studios and content providers around the world. Sometime when these licenses are expired and Netflix don't renew them, they will leave Netflix, and you can't watch these videos on Netflix any more. When the movie or TV show is leaving, Netflix's licensing agreement with the content provider is going to end.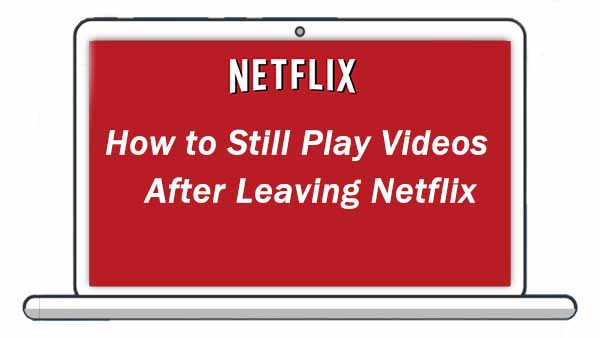 Netflix supports so many videos, and most time you don't have enough time to watch the videos before they are about to leave, is there any other method to save these movies while they still can be played on Netflix, so you can play them offline even after they leave.
Kigo Netflix Video Downloader comes to help you, which is mainly used to help users download movies, TV shows, original series and documentaries from Netflix and save to MP4 format with fast speed and up to 1080p quality.
It is different from Netflix built-in download feature. When you use the Netflix app to download videos, you can still play them offline while they can be played on Netflix. You don't need to worry about that with Kigo Netflix Video Downloader.
Support Downloading movies, tv shows and original series.
All & some audio tracks and subtitles will be kept.
Support up to 1080p HD videos downloading.
Fast speed and easy to operate.
Free Download
Purchase Now
Steps to Download Netflix Movies / TV Shows
Step 1 Click to download the latest version of Kigo Netflix Video Downloader to your computer, install and run the Netflix Downloader.
Step 2 Add videos to download. You can also copy and paste the video url or drag the video url to the program.
You can search the movies with its name or keywords and select to download.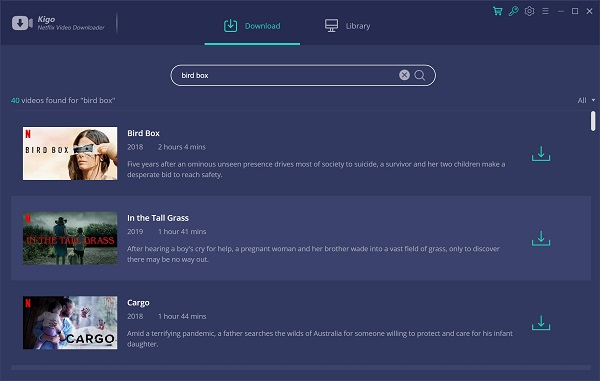 Tips: If you don't use Kigo Netflix Downloader ever, you need to login with your Netflix account to continue downloading.
Step 3 Advanced Settings.
When you move mouse to the movie you want to download, the "Advanced Setting" logo will pop up beside the download button.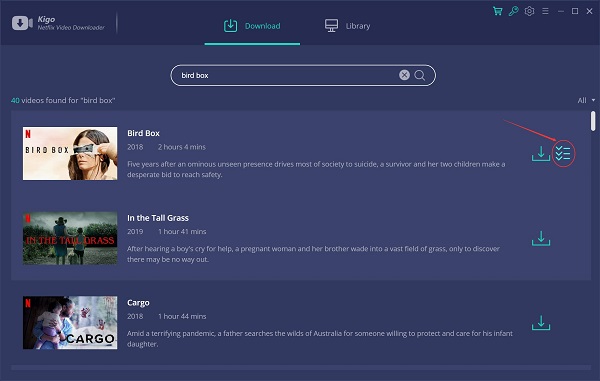 Click it, you can set the download quality up to 1080p. It lists all the audio tracks and subtitles the movie supports. And you can choose one or more as you like to download. You can also save the subtitle as separate files. you can set the output quality, audio track and subtitle as you like.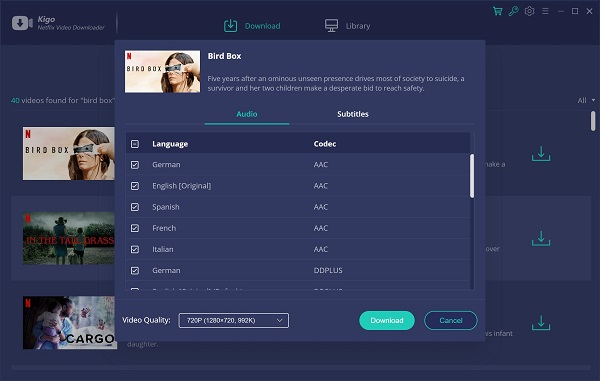 Step 4 Start Downloading.
Once you finish the downloading, you can go to history to find the downloaded movies..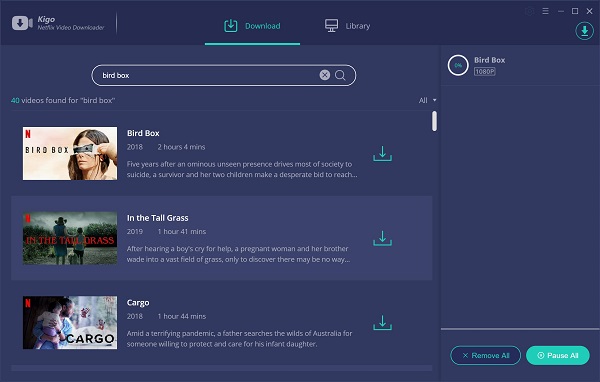 Conclusion
Even you don't have enough time to watch all the videos before they leave Netflix. You can also use the aboved method to download and backup them before they leave. The downloaded videos are MP4 format which can be played on most video player and devices.