An SD Card (Secure Digital Card) is an ultra small flash memory card designed to provide high-capacity memory in a small size. SD cards are used in many small portable devices such as digital video camcorders, digital cameras, handheld computers, audio players and mobile phones.
"High-capacity Memory" is important for us and that's why we choose to save downloaded Netflix videos to SD cards. Imagine that when you download a movie with 1080p quality, it will take up 3 - 4G storage. This is only for one movie. One movie is not enough. If you want to save a large amount of movies, it's a wise choice to save them to SD card.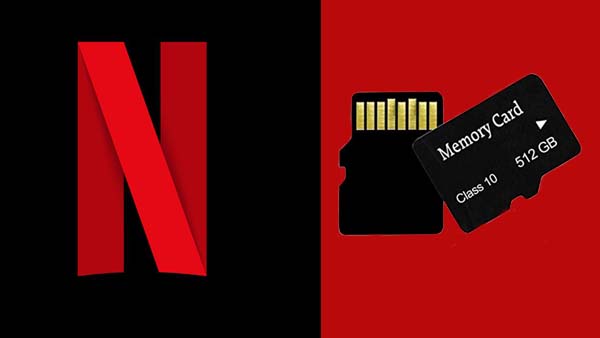 If you are Android users with microSD support, you can directly set to save the Netflix Downloaded to external storage. In the Netflix app go to App Settings > Download Location. Select your SD Card, then press the back button.
If you are iOS user or Windows users, you can follow the next guide to download videos from Netflix and save to SD card with fast speed.
Even you can download Netflix videos with its built-in download feature, you can't move or copy them to SD card or USB, because of the download limit. You can try to use the specialized Netflix video downloader like Kigo Netflix Downloader to download Netflix videos and then transfer the downloaded files to SD card as you wish.
Support Downloading movies, tv shows and original series.
All the audio tracks and subtitles will be kept.
Download up to 1080p HD videos.
Fast speed and easy to operate.
Download for Win
Download for Mac
Guide to Download Netflix to SD Card
Click the download button to download the latest version of Kigo Netflix Video Downloader and then install.
Step 1 Run the Netflix Video Downloader, you can use the video url or searching videos to download.
If you have the Netflix videos' url you want to download, just copy and paste them to download. You can also search the videos to download.
Step 2 Click the Download button.
After you find the videos, click the Download button.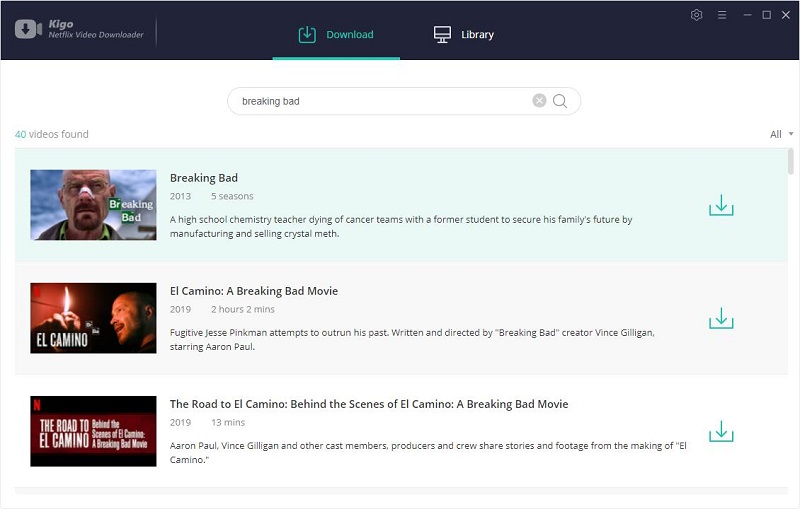 If this is your first try, you need to login with your Netflix account to go on downloading.
After you login with your Netflix account, choose the video or TV shows to download.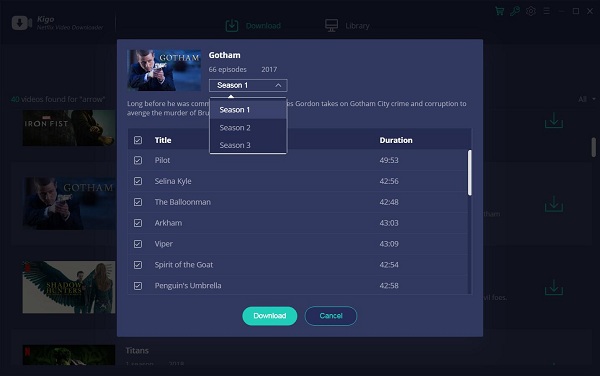 Step 3 Download and transfer.
When the downloading is completed, you can click on Library to find the downloaded. Connect your SD card to your computer and then copy them to SD card.
Purchase for Win
Purchase for Mac
Conclusion
After you save these downloaded videos to SD card, you can play these downloaded videos easily just with the SD card, especially your device supports playing direcly with SD card. p>
---