Netflix Uploads 34 episodes on YouTube for Free
Recently we may have more and more time to stay home as we can. Music and videos are one helpful and meaning way to spend time.
For music fans on Saturday, Lady Gaga hosted the "One World: Together at Home" concert - a televised event curated by the superstar, which featured a lineup of performances in tribute to the many healthcare workers battling COVID-19. All of the musicians involved performed from their homes, including Gaga.
Due to COVID-19, children have to stay home to study. Now Netflix also does some helps. It has uploaded over 30 of its original documentaries to YouTube, where they can be viewed in full for free.
There are 34 episodes in all, including the entirety of "Our Planet," the nature series narrated by David Attenborough. The free playlist also includes the "Explained" mini documentary series, eight episodes of Netflix's beautiful "Abstract," five episodes of the "Babies," and "13th," an examination of the U.S. prison system.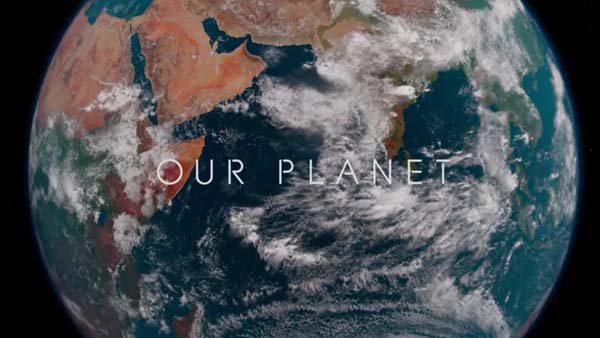 Still, you definitely don't need to be a student to appreciate what's here. Netflix added: "Each title also has educational resources available, which can be used by both students and teachers - and we'll be doing Q&As with some of the creators behind these projects so that students can hear from them firsthand. We hope this will, in a small way, help teachers around the world."
Please note that you can't watch them in 4K as on Netflix - but you can enjoy them in 1080p.
Download Netflix Documentaries Offline
Even you can watch the 34 episodes of Netflix on Youtube for free. There are also more worth seeing documentaries on Netflix. If you have subscribed the service, you can watch the whole contents and download them for offline playing. In the following we will show you how to use Kigo Netflix Downloader to download them.
Support Downloading movies, tv shows and original series.
All the audio tracks and subtitles will be kept.
Download up to 1080p HD videos.
Fast speed and easy to operate.
Free Download
Purchase Now
Step 1 After you download the latest version to your computer, install and run the Netflix Downloader.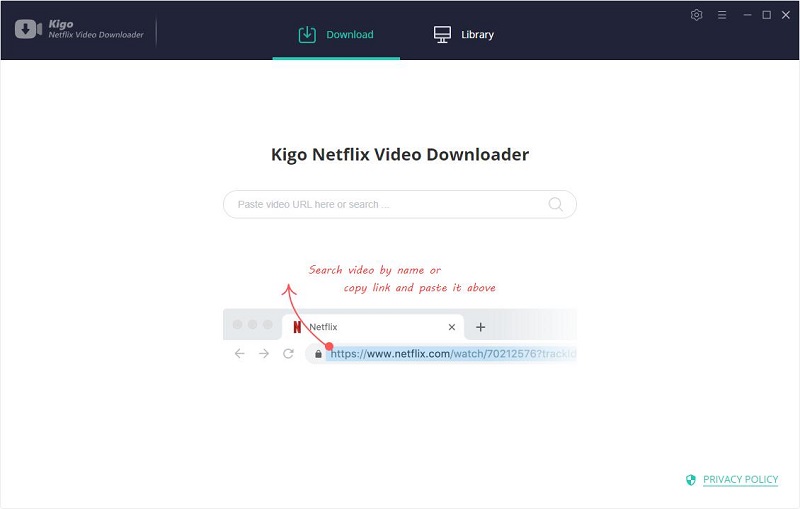 Step 2 Input the documentaries name you want to download and search it.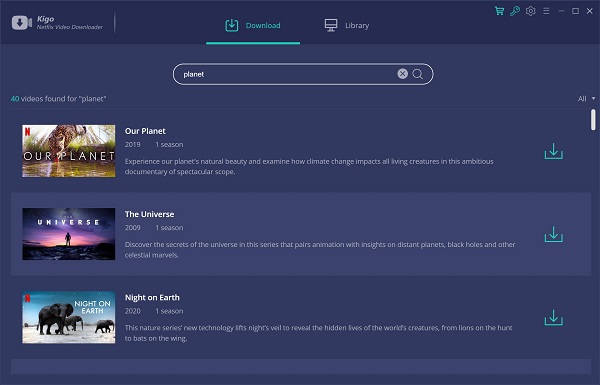 Tips: If you don't use Kigo Netflix Downloader ever, you need to login with your Netflix account to continue downloading.
Step 3 Select and Start Downloading.
After you click the Download button, it will list all the episodes of the series, you can select and and then click the "Download" button to start.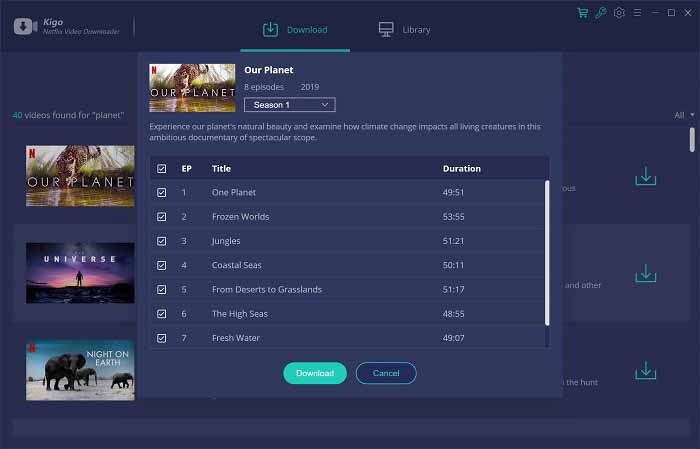 Conclusion
The difficult period will continue, we can try to make our home life meaningful. Documentaries can also regulate your life. Please take a try.