Users always use an external hard drive to keep the data with more storage space. If your Mac computer doesn't have very much memory, then an External Hard Drive is an ideal choice so that you can download and store your favorite videos to an External Hard Drive for easy offline viewing by yourself anytime.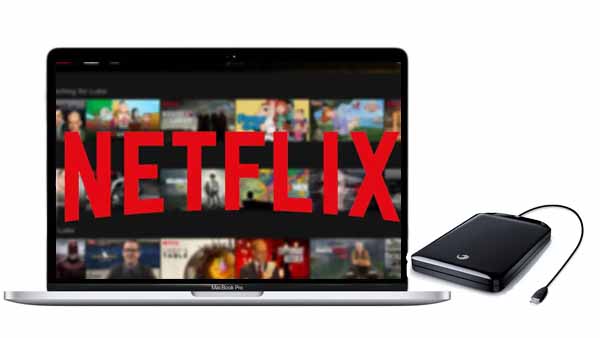 Unlike Windows 10/ 11, there is no Netflix app available to users on Mac systems. So the solution of downloading videos via the Netflix app and offline downloading will not work. If you want to download Netflix videos and transfer them to external storage, Kigo Netflix Video Downloader for Mac is recommended for you.
Kigo Netflix Video Downloader gives Mac users an easy and fast way to download video content from Netflix to Mac offline. By downloading and installing Kigo on your Mac computer, you can easily add the videos you want to download from Netflix with up to 1080p quality and choose the output format of MP4 or MKV, and the audio tracks and subtitle files can also be downloaded at the same time.
Download movies / TV shows / documentaries from Netflix.
Save Netflix videos in MP4 / MKV format.
Select some or the whole audio tracks and subtitles to keep.
Download up to 1080p videos.
Support 5.1 audio kept.
Fast speed and easy to operate.
Free Download
Purchase Now
Why Choose Kigo Netflix Video Downloader
Support downloading videos with up to 1080p quality
Kigo offers users the possibility to download videos in 480p, 720p, and 1080p, and you can also set different bitrates. When you choose to download HD videos, the video size will be larger. Don't worry, you can choose to transfer the downloads to the external hard drive.
Download with up to 10 audio tracks and subtitles
As a streaming platform for global users, Netflix provides users with a choice of audio tracks and subtitles in different languages. When you download videos using Kigo, these provided audio tracks and subtitles are also available for download.
Save Netflix videos in MP4 / MKV format
There is no doubt that MP4 and MKV are the two most widely used video formats today. When you store downloaded videos in MP4 and MKV formats through Kigo, the downloaded videos can be played on many video devices and players, like VLC Media Player, QuickTime for Mac, 5Kplayer, and so on.
26 languages for various users to choose
Now Kigo supports 26 languages, including Chinese Simplified, Chinese Traditional, Catalan, Danish, Dutch, English, France, Filipino, German, Georgian, Ukrainian, Italian, Japanese, Korean, Portuguese, Polish, Russian, Romania, Spanish, Telugu, Turkish, Armenian, Tamil, Ukrainian, Thai, and Serbian.
Guide to Download Netflix videos to an External Hard Drive on Mac
Firstly, click to download and install Kigo Netflix Video Downloader on your Mac.
Step 1. Set the output format.
Run Kigo Netflix Video Downloader on your Mac, and click the Settings icon in the upper right corner to open the Settings window. Here you can select the output format (MP4 / MKV), output quality (Low / Medium / High), select language and subtitle language, and so on.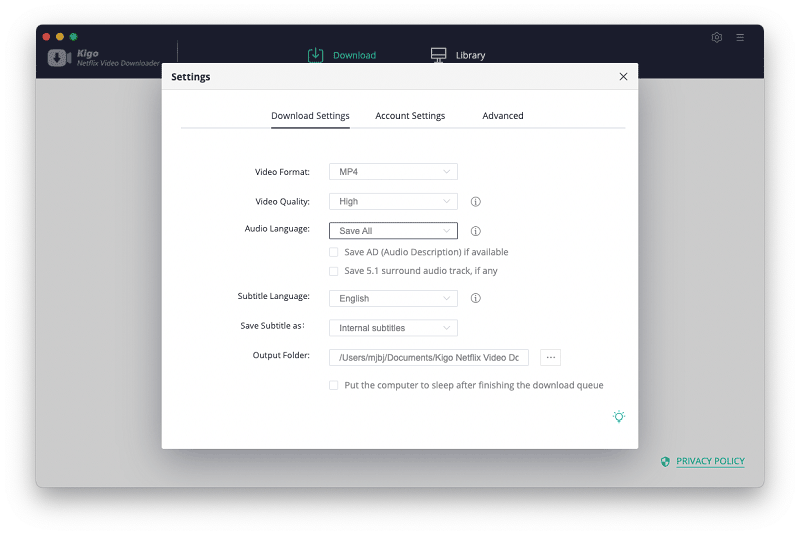 Step 2. Search Netflix videos on Kigo.
Then you can directly enter the video name or the keyword you want to download and search it on Kigo, or copy and paste the video link on Kigo to add videos.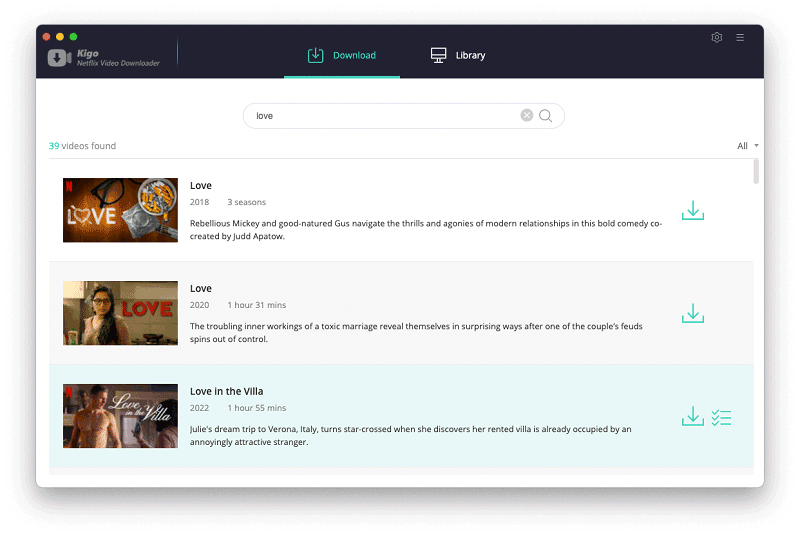 Step 3. Open the "Advanced Download" window.
Here you want to download a movie from Netflix, please click the advanced settings button next to the "Download" button to open the "Advanced Download" window so as to set the video output quality, bit rate, audio tracks, subtitle files, etc. more specifically.
If you are downloading a TV series from Netflix, you can directly click the "Download" button to select the seasons and episodes, and then click "Advanced Download" to open it.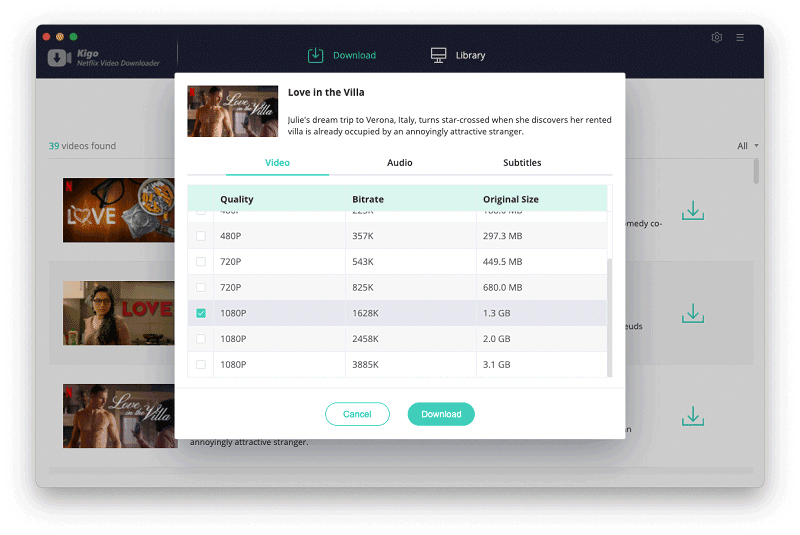 Similarly, you can switch to the Audio window to select the audio track language and the Subtitles window to select the subtitle language.
Step 4 Start to download movie from Netflix.
Once you have finished the above settings, you can click the download button to start your download..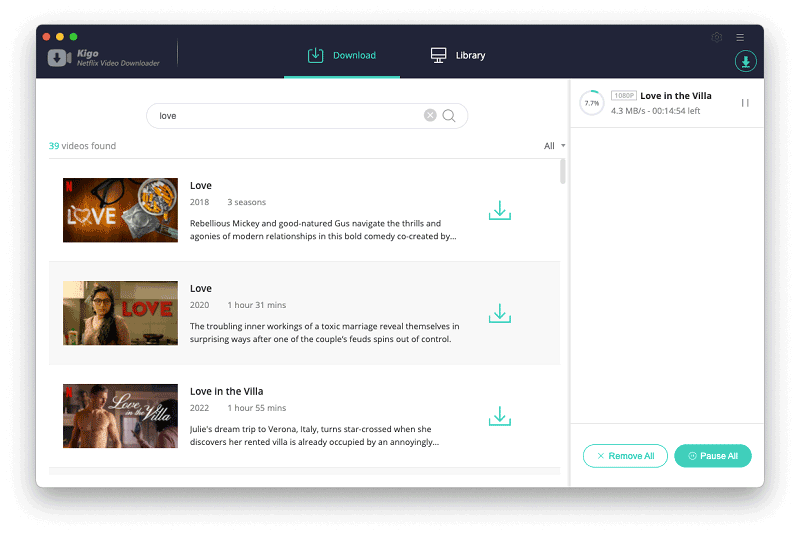 When the download is complete, you can click on Library to find the downloaded movie, and then click on the Folder icon next to it to locate it directly.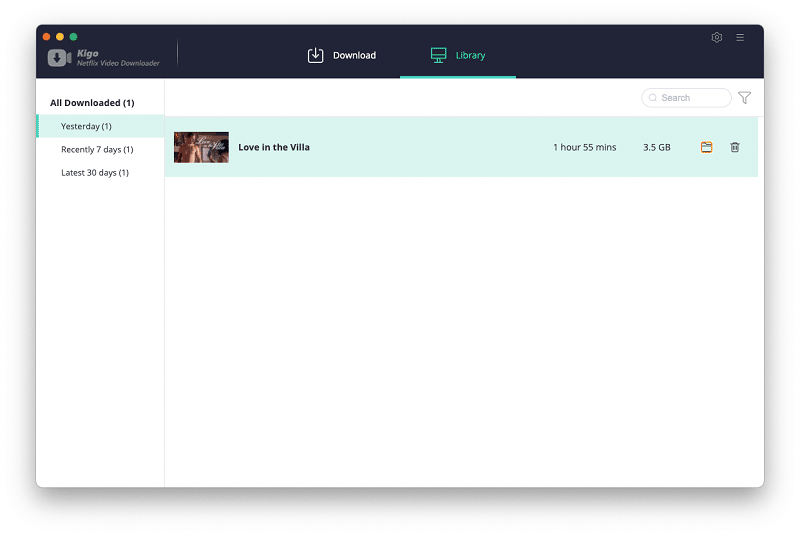 Step 5 Transfer the downloads to the External Hard Drive.
Connect the External Hard Drive to your Mac through a USB connection, and then drag and drop the downloaded movie to it directly.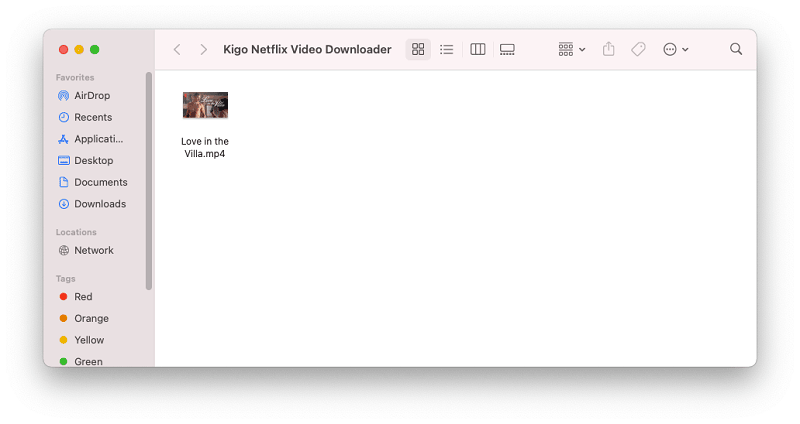 Conclusion
After the above steps with Kigo Netflix Video Downloader, you can easily move the downloaded Netflix videos to your External Hard Drive, and you don't need to worry about the storage space of your Mac computer anymore. You can also watch the downloaded videos offline easily. It's an ideal choice.
Note: The free trial version of Kigo Netflix Video Downloader enables users to download the first five minutes each video for sample testing, but the full version doesn't have this constraint. Just purchase the full version to unlock the time limitation.
---