Kigo DisneyPlus Video Downloader Review
Disney Plus includes access to hundreds of movies and thousands of TV shows from its 90 years of content. With Disney Plus, you can choose from an always-growing collection of stories, including the Disney Vault full of classics such as Snow White, Cinderella, The Lion King, and many others.
Disney Plus costs $7.99 per month or $79.99 annually. You can watch most of Disney's classic titles, as well as originals, series, and more. Its Premier Access feature allows you to watch recent releases before standard subscribers for $29.99 each.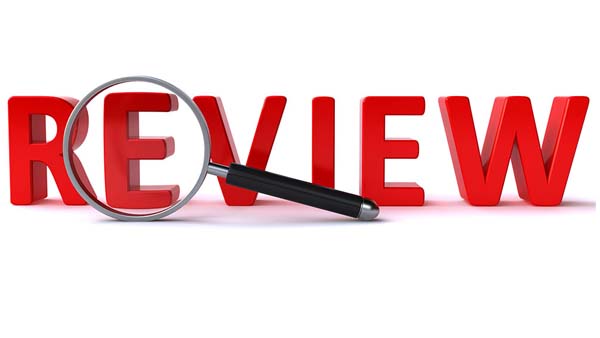 Kigo DisneyPlus Video Downloader
As we all know, users can download videos for offline viewing with the Disney Plus app, which is available on mobile devices, web browsers, game consoles, set-top boxes, and smart TVs. If you don't want to cache videos through an app, how can you download and play them offline on your computer? Kigo DisneyPlus Video Downloader offers a great solution. In order to meet the needs of users who want to download Disney Plus videos on their computers, Kigo has released the Disney Downloader. With Kigo, you can download videos at will even if you don't have the Disney Plus app installed.
Download movies, and TV shows including original series from Disney Plus.
Save Disney+ videos to MP4 / MKV format.
Select some or the whole audio tracks and subtitles to keep.
Download Disney+ HD videos.
Support 5.1 audio kept.
Fast speed and easy to operate.
Download for Win
Download for Mac
Why Choose Kigo DisneyPlus Video Downloader
Professional quality and excellent performance.
This company specializes in streaming video downloading tools. Before the release of this tool, there were already established downloaders for Netflix and Amazon Prime videos. You can be absolutely sure that this program is the best choice for you. Once you have installed it on your computer, you can easily download thousands of movies, video programs, and other content at high speed.
Multilingual options for subtitles and audio tracks
Streaming video is not just for a certain region, it is for users all over the world. Even when you are in the US and want to watch a Korean movie, you have every option to choose between Korean language and English subtitles to help you. Of course, this choice of multiple subtitles and audio track languages is also helpful for users who want to learn one other language.
You can also try to store the subtitle files as external subtitles in .srt format or .vtt format, and then you can make the subtitle and audio track combination and matching you want.
Output MP4 / MKV for multiple streaming services
These two video formats MP4 / MKV are almost the most common video formats available today. You can easily download videos and store them in both formats, and the stored videos can be played in other players or devices that support both formats, such as Windows Media Player, VLC Media Player, QuickTime Player, 5KPlayer, and so on.
The downloaded Disney Plus videos can be also transferred to a USB drive, or SD card, or uploaded to Google Drive, One Drive, or iCloud, and share with your friends.
Benefits of installing Kigo DisneyPlus Video Downloader
No need to worry about the Disney Plus video download limit
A single Disney Plus subscription can be used on 10 devices and you can download content offline on any phone or tablet. You can also create seven user profiles and watch content on four devices at the same time.
If you don't like these restrictions, Kigo DisneyPlus Video Downloader is totally the right choice for you. With Kigo, you don't need to worry about the number of download limits or the playback limits of the downloaded videos. You do not need to download the Disney Plus apps that you would want to go with.
Support downloading with 720p.
Disney Plus offers users a growing library of high-quality streaming content. The following options may be available, depending on the title and streaming device: Full HD: Full HD video features a 1080p resolution and a higher definition image compared to standard HD (720p).
Currently, when you download videos with Kigo, you can easily select videos up to 720p, and with the Advanced Download settings, you can also customize different bit rates to meet your personalized storage capacity.
One button to download all the seasons
Sometimes, TV episodes usually include many seasons, and when you enter the TV series name to search and click the download button, you can choose the season and the episodes, and you can also choose all the seasons to download.
Download Disney Plus videos with 5.1 audio.
Through the advanced download window, you can select not only different track languages, but also different audio codecs, for example, EAC3 5.1, AC3 5.1, or AAC 2.0 sound channels.
Installation packages available in 26 languages
So far, Kigo DisneyPlus Video Downloader supports 26 languages, including Chinese Simplified, Chinese Traditional, Catalan, Danish, Dutch, English, France, Filipino, German, Georgian, Ukrainian, Italian, Japanese, Korean, Polish, Portuguese, Russian, Romania, Spanish, Telugu, Turkish, Armenian, Tamil, Ukrainian, Thai, and Serbian.
Built-in search engine
If you want to play and copy video links without opening the official website, you can search for videos and add them through the program's built-in search engine. Don't worry, the program's built-in search engine will give you the same results as if you had searched through your browser.
Top questions about Kigo DisneyPlus Video Downloader
Question: If I don't have a Disney Plus subscription, can I use Kigo to download videos from Disney Plus?
Sorry to tell you that if you don't have an account that can play the video properly, you can't download the video successfully.
Question 2. Is there a download limit for the downloaded videos?
Not at all. All the videos can be played anytime and anywhere as you like.
Summary
Last but not least, if you want more freedom and maneuverability for the downloaded Disney Plus videos, Kigo DisneyPlus Video Downloader is definitely the right choice for you. Try it, and this will make your offline viewing experience more pleasant.
Please note that only the first 5 minutes of each video can be downloaded with the trial version, please purchase a license to enjoy the full video. It is suggested that to download the trial version and have a test before purchasing it.