How to Download HBO Max Videos to USB Drive
---
A user asked a question on Reddit "I'm soooooo bad at tech stuff so go easy on me here. I wanna download a movie of my HBO account and then put it on a USB, is this possible at all??" The next three responses were, unsurprisingly, all "Nope".
When you keep getting the "Download Limit Reached! To download title, delete one of your downloads.", it's like you've run out of storage space on your device, what to do? If to solve this problem, it is still recommended that you try to download the video from HBO Max and transfer it to a USB Drive.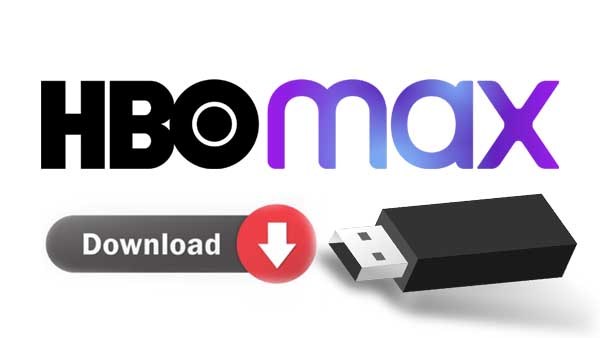 HBO Max lets you download content for offline viewing, but it's a feature only available to those on the ad-free plan. This plan is $14.99 per month or $149.99 per year, versus the $9.99 per month and $99.99 per year of the ad-supported plan. If you want to ignore your subscription plan type, you can download HBO Max videos anytime, anywhere, and transfer them to external storage, like a USB Drive or an SD card.
So how to get HBO Max videos truly downloaded without any limitations and find a unique method to help you losslessly download HBO Max movies & TV shows to plain MP4, and MKV and transfer them to a USB flash drive easily, please read on to get the detailed instruction.
Tool Required – Kigo HBOMax Video Downloader
HBO Max only allows users to download videos to specific devices, including Apple iPhone, iPad, and iPod Touch (with iOS 12.2 or later), Android phones and tablets (with Android OS 5 or later), and Amazon Fire tablets (4th generation and later). So you had to resort to a third-party downloader to download the HBO Max videos and store them to the USB drive, here recommend you Kigo HBOMax Video Downloader, a remarkable streaming video downloading solution for HBO Max users to download movies, and TV Series in batches at your computer background.
Kigo HBOMax Video Downloader has the most advanced video download technology, allowing you to get any HBO Max movie, or TV series in HD quality and store it in MP4 or MKV format. The download process also supports the preservation of some or all audio and subtitle tracks. By using such a professional streaming downloader, you can now easily transfer all your favorite HBO Max videos to a USB flash drive or an SD card.
Kigo HBOMax Video Downloader
Select some or the whole audio tracks and subtitles to keep.
Download HBO Max videos to MP4 / MKV with HD videos.
Support AC3 and 5.1 audio downloading.
Fast speed and easy to operate.
Download for Win
Download for Mac
Detailed Guide to Move HBO Max Video to USB Drive
In this part, you will learn detailed guidance on how to download and move the downloaded movies or TV series from HBO Max to a USB flash drive. But before getting started, if you are a totally new user of Kigo, please download and install Kigo on your computer first.
Step 1. Select Default Settings.
Simply click the "Settings" button at the upper-right corner, in the pop-up setting window, select your preferred Video Format (MP4 / MKV), Output Quality (Low / Medium / High), Audio & Subtitle, Output Path, and more.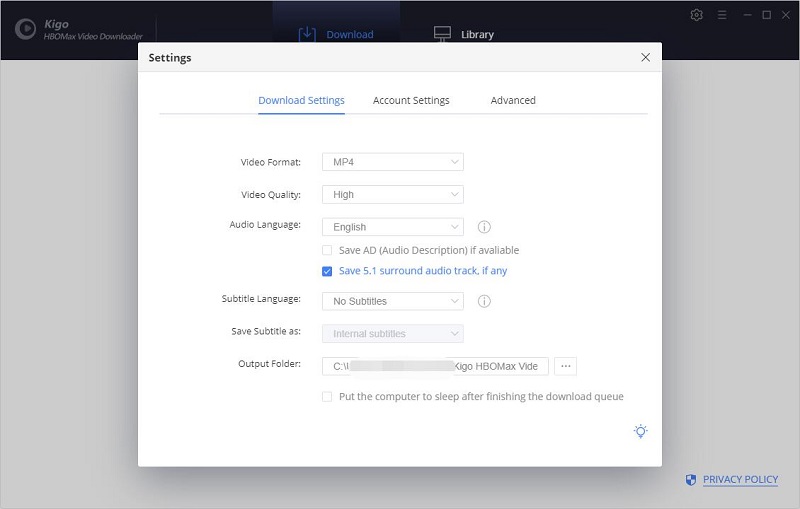 At present, you can only download HBO Max videos offline with up to 720p. Please don't worry, you can also enhance the picture quality to 1080p, by using Video Enhencer AI.
Step 2. Add HBO Max Video to Kigo.
Kigo has a built-in intelligent search engine. It allows users importing HBO max videos by entering the video's name or copying and pasting the link of videos from HBO Max web player to it. After inputting the video's link, please hit "Enter" on your keyboard. Then you will find that the related titles are listed on Kigo.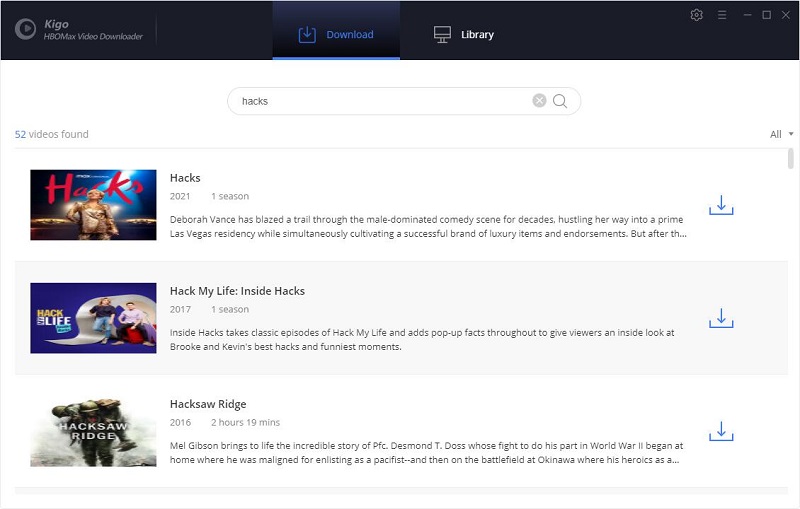 Step 3. Customize "Advanced Download" Settings.
Now, you can choose from a range of video and audio quality options on the Advanced Download window. To download TV shows, simply click the download icon. To download movies, click on the icon next to the download icon. Please note that the higher the bitrate you choose, the higher the quality and file size you get.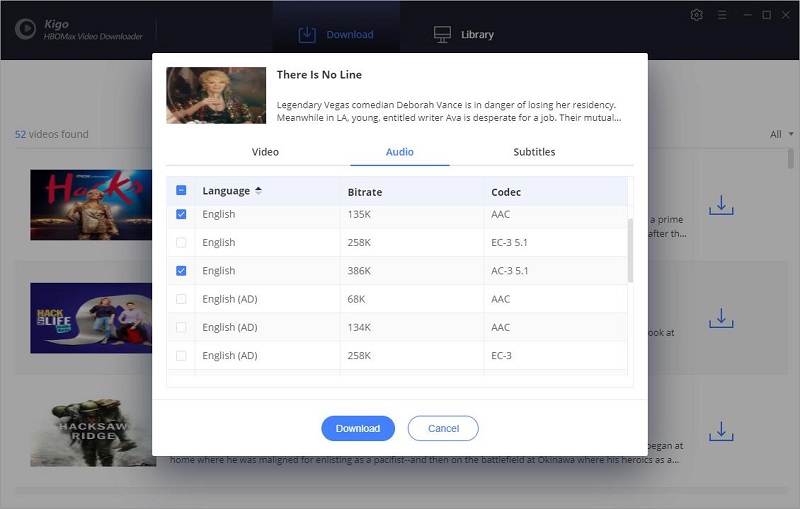 Step 4. Start Downloading HBO Max Video on Computer.
Once the advanced download settings are complete, click the "Download" button below to begin downloading. In a few moments, you can find all the downloaded videos in the Library. By clicking on the small file icon, you can quickly locate and open the folder where the downloaded videos are located.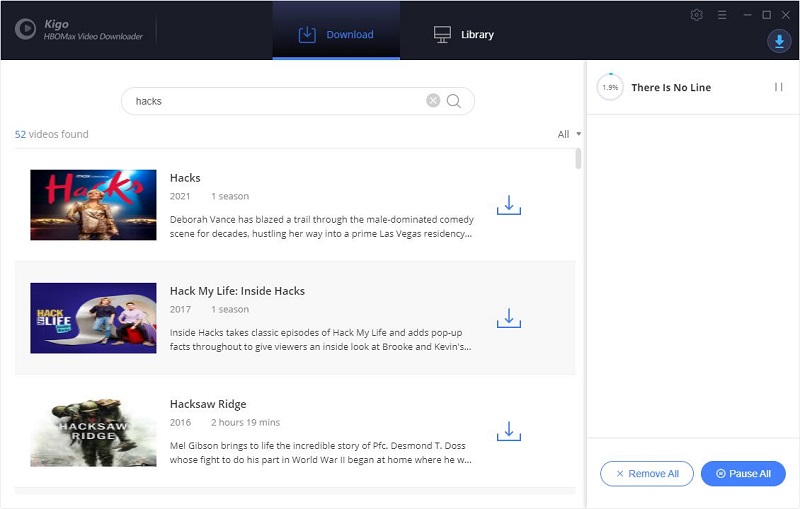 Step 5. Transfer Downloaded HBO Max Video to USB.
Insert your USB flash drive into your computer and open the relevant folder. You can also locate your well-downloaded movies or TV series from HBO Max by clicking "Library" – the folder icon, and then just directly copy and paste the content to your USB stick.
After the process is finished, all of your favorite HBO Max videos will be saved to a USB flash drive and you can stream these downloads on ANY device which supports USB playing freely!
Final Word
Videos downloaded through the HBO Max App are not allowed to be transferred directly to a USB drive. However, if you have Kigo HBOMax Video Downloader, the situation changes and you can download all your HBO Max content in HD quality to MP4 or MKV format. After downloading, you can transfer the entire downloaded video library to a USB flash drive for permanent backup. Kigo offers a free trial version for users to test its powerful features. Now, try it out!

Free Download
Windows 11/10/8/7
100% Secure

Free Download
macOS 10.15-14
100% Secure
Useful Hints
Kindly be aware that the trial version allows downloading only the initial 5 minutes of each video. To fully enjoy the complete video, we recommend purchasing a license. We also encourage you to download the trial version and test it before making a purchase.
---
Videos from HBO Max™ are copyrighted. Any redistribution of it without the consent of the copyright owners may be a violation of the law in most countries, including the USA. KigoSoft is not affiliated with HBO Max™, nor the company that owns the trademark rights to HBO Max™. This page is provided for compatibility purposes only, and in no case should be considered an endorsement of KigoSoft products by any associated 3rd party.