Netflix's 5 Most Watched Original Series
2020 has gone, here are five Netflix original series to land the biggest launches on the streaming platform, based on the first four weeks' viewership numbers previously released by the company.
Some you may have watched on Netflix, if you don't watch some series, now you can put them In the drama program.
1. 'The Witcher': 76 million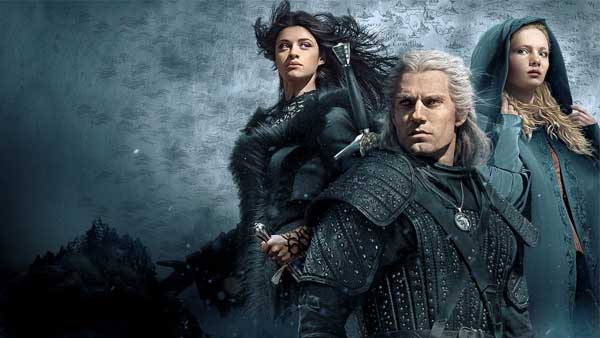 The Witcher is a Polish-American fantasy drama streaming television series produced by Lauren Schmidt Hissrich. It is based on the book series of the same name by Polish writer Andrzej Sapkowski.
Set on a fictional, medieval-inspired landmass known as "the Continent", The Witcher explores the legend of Geralt of Rivia and princess Ciri, who are linked to each other by destiny.[8] It stars Henry Cavill, Freya Allan, and Anya Chalotra.
After eight-episode series "The Witcher" debuted in December 2019, Netflix touted the fantasy epic as "our biggest season one TV series ever" in a letter to shareholders, with 76 million households tuning in for at least two minutes of the show within the first four weeks.
2. 'Money Heist' Season 4: 65 million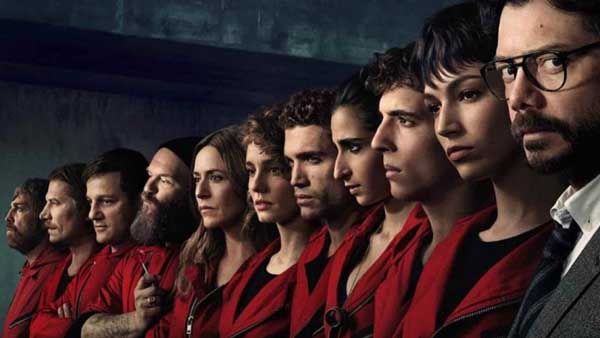 Money Heist (Spanish: La casa de papel, "The House of Paper") is a Spanish heist crime drama television series created by Álex Pina. The series traces two long-prepared heists led by the Professor (Álvaro Morte), one on the Royal Mint of Spain, and one on the Bank of Spain.
The series was initially intended as a limited series to be told in two parts. It had its original run of 15 episodes on Spanish network Antena 3 from 2 May 2017 through 23 November 2017. Netflix acquired global streaming rights in late 2017. It re-cut the series into 22 shorter episodes and released them worldwide, beginning with the first part on 20 December 2017, followed by the second part on 6 April 2018.
The fourth season of the foreign crime drama (known as "La Casa de Papel" in Spain), about thieves attempting to rob the Royal Mint of Spain, premiered on Netflix in April and the company said that 65 million households checked out the season.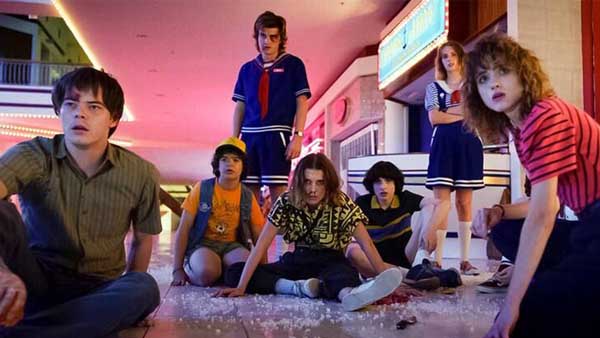 Stranger Things is an American science fiction horror mystery-thriller streaming television series created by the Duffer Brothers and released on Netflix. The brothers serve as showrunners and are executive producers along with Shawn Levy and Dan Cohen.
Stranger Things is set in the fictional rural town of Hawkins, Indiana, during the early 1980s. The nearby Hawkins National Laboratory ostensibly performs scientific research for the United States Department of Energy, but secretly does experiments into the paranormal and supernatural, including those that involve human test subjects. Inadvertently, they have created a portal to an alternate dimension, "the Upside Down". The influence of the Upside Down starts to affect the unknowing residents of Hawkins in calamitous ways.
The third season of the hit sci-fi series premiered in July 2019 and quickly became the show's most-watched season debut, with over 64 million people tuning in within four weeks of the season becoming available to stream, Netflix said.
4. 'Tiger King': 64 million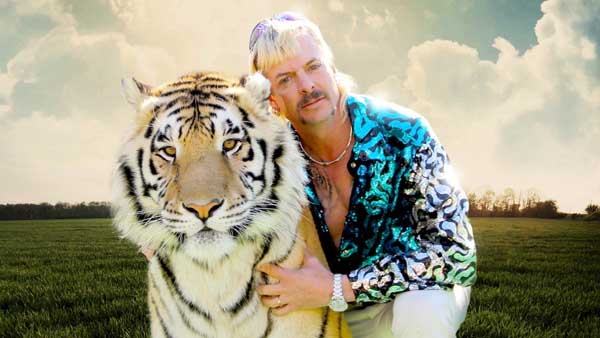 Tiger King: Murder, Mayhem and Madness (titled onscreen as simply Tiger King) is a 2020 American true crime documentary streaming television miniseries about the life of zookeeper Joe Exotic. It was released on Netflix on March 20, 2020. The series focuses on the small but deeply interconnected society of big cat conservationists such as Carole Baskin, owner of Big Cat Rescue, and collectors such as Exotic, whom Baskin accuses of abusing and exploiting wild animals. A special hosted by Joel McHale was released on April 12, 2020, with McHale interviewing several of the stars about Exotic and the series itself.
"Tiger King: Murder, Mayhem and Madness," the viral eight-episode documentary series about breeders of big cats, inspired over 64 million people to tune in for at least two minutes, based on Netflix's metrics, when the show debuted in March.
5. 'Bridgerton': 63 million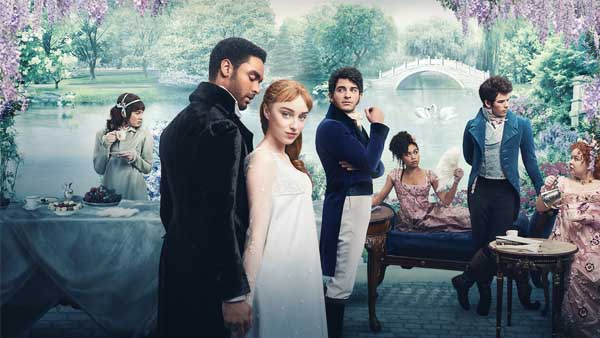 While Netflix's announcement Monday did not specify which of the streaming platform's four original series rank ahead of "Bridgerton" in terms of initial viewership, Newsweek pointed out that the company has previously released viewer counts for other streaming hits.
That's a solid start for Rhimes, who previously created hit shows like "Grey's Anatomy" and "Scandal" for ABC before signing a multiyear contract with Netflix in 2017 worth a reported $150 million for her production company, Shondaland.
"Bridgerton," which has eight episodes, represents the first original series produced by Shondaland for Netflix, while the first series actually written by Rhimes herself (Chris Van Dusen adapted the "Bridgerton" series) will come in 2021, with the series "Inventing Anna" about the socialite scammer Anna Delvey.
Download Top Netflix TV Series to MP4
Not only watch these top original series on Netflix online, users can also download them as MP4 format for playing offline on other video player devices with the help of Kigo Netflix Downloader.
Support Downloading movies, tv shows and original series.
All the audio tracks and subtitles will be kept.
Download up to 1080p HD videos.
Fast speed and easy to operate.
Free Download
Purchase Now
Step 1 Click the download button to download the latest version to your computer, install and launch it.
Step 2 Browse Netflix TV Shows and find the TV series from "New Releases.
You can also copy and paste the video url or drag the video url to the program.
Tips: If you don't use Kigo Netflix Downloader ever, you need to login with your Netflix account to continue downloading.
Step 3 Advanced Settings.
Click the "Advanced Download" to set the download quality, and choose the audio track and subtitle.
Step 4 Start Downloading.
After you finish the downloading settings, click "Download" button to start.
Conclusion
Any the tv series if you don't have seen, you don't know what to watch, the five most watched original series will give some options.