Convert RMVB, RM, WMV to play on iPhone
KigoVideoConverter Pro supports converting RMVB / RM /WMV to iPhone format. But the codec package for RMVB / RM / WMV formats is not packed into KVC or KDC installation package. So you need to install MPlayer Codec package before converting RMVB, WMV to iphone.
Please do as the following steps to maker your KigoVideoConverterPro to be RMVB to iphone Converter:
Install Kigo Video Converter Pro
KigoVideoConverter Free version doesn't support converting to iphone. So, you need to download and install KigoVideoConverter Pro for Mac or KigoDVDConverter for Mac. mobile If you haven't installed it, please click button below to download. If you have installed the trial version and want to have full version, please click the "Buy Now" button to purchase a licese to be full version.
Install MPlayer Codec Package
To convert RMVB to MP4 for iphone with Kigo Video Converter Pro, you need to install MPLayer Codec Package. Please do as the following steps..
1. To begin, Click here to download MPlayer Codec Package Installer. Then you may starting installing the MPlayer Codec Package.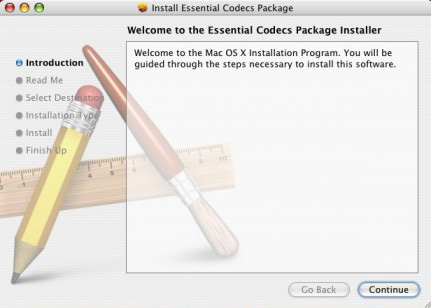 2. In the next window, click the hard disk on which you want to install the package. Then press "Continue" button .
3. Once you have the installed, just click the "continue" button and last "close" as finish installation.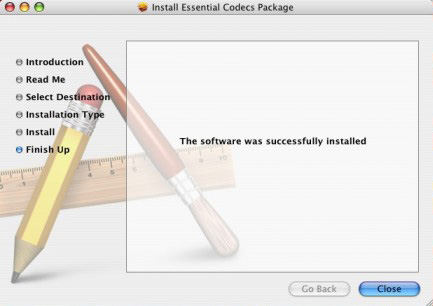 Start to convert RMVB / RM, or WMV to iphone format
1. Open KigoVideoConverterPro and click the "Add Files" button to choose Rm and RMVB format videos added in the file list.
2. Customize Output Format, the profile displays all kinds of output format presets of digital video players. Please select the chapter for iphone, and select the sub profile just for your iphone. There are Apple iPhone, Apple iPhone 480p TV Out, Apple iPhone 576p TV Out.
3. Customize Output Directory, You can enter the Output path mannually,or click the "..." button to choose the destination as the Output Path.It will be conveinece to locate output video files.
4. Click the "Encoding" button as finish the video-iphone conversion.Your output file will be saved automatically as a folder in your directed path. If you would like to cancel converting, please just click the Stop button and the converting will be stopped.
5. After the conversion finished, you can goto the output directory which you set on step 3. The output file are there. You can import them to your iTunes and sync them to your iphone. Then you can enjoy them on your iphone!