You want to enjoy your favorite videos in mp4 player everywhere. But some formats don't match your mp4 player. So, you have to convert them to mp4 format.
It also supports converting MP4 video to AVI, 3GP, WMV, FLV formats, even more.
Kigo Video Converter Free for Mac is capable of converting many video formats easily. Just one tool could meet all your needs.
Users can convert all supported formats, such as mp4, 3gp, flv, mpeg, rmvb etc. This mp4 converting tool supports most popular formats.
You can convert your files from your Mac. Or no need to download the videos. Just input URL into the software, and then the free converting tool can convert it for you.
Free to use Kigo Video Converter, just download it and you will use this program for free.
How to convert video to mp4 format
Maybe, you want to convert avi to mp4, rm to mp4, or other formats to mp4. Take it easy, this free mp4 converter will do that easily. Now, I can tell you how to use Kigo Video Converter Free for Mac.
Just download and install this convert tool quickly.
Step 1: Click "Add File(s)" button, and choose the file from your Mac. Then click "Open". You can drag many videos to software directly, because Kigo Video Converter supports batch conversion.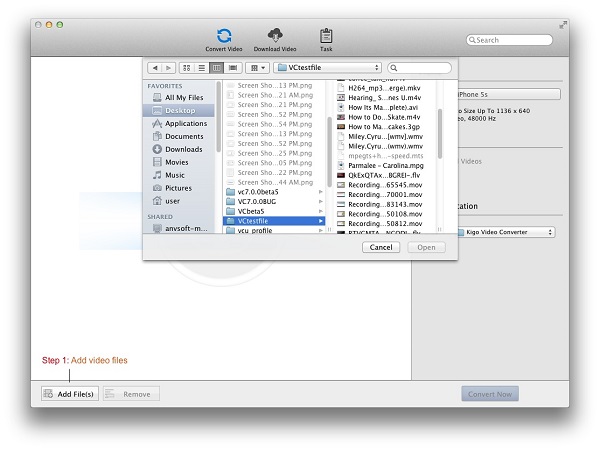 Step 2: Click the button "Profile", and locate your video files. You'd better create a new folder to save your files. Thus, you can manage your files steadily.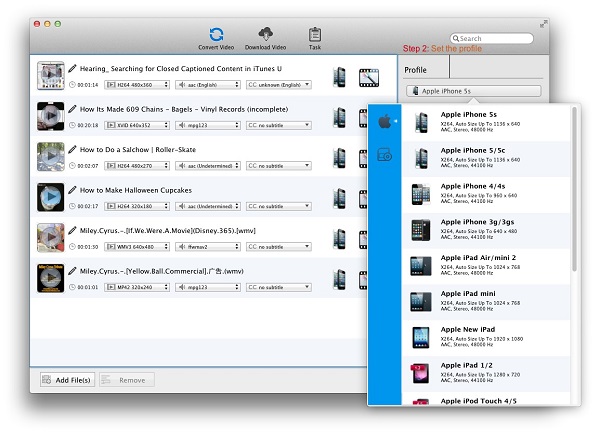 Step 3: Click "

" icon, and set new name for your video. Choose the "start time" and "end time".
Step 4: Click "Convert Now". The process will be finished after a few seconds. And you will find the video in your folder.
Best converter tool
Kigo Video Converter is an all - in - one mp4 video converter to convert various video formats to iPod, PSP, 3GP, Zune, MP4 video. It supports most of popular video formats. And it converts them with high speed and quality. Those features make Kigo Video Converter the best tool to share your favorite video on mp4 player, or other portable video device.
More user - friendly interface.
In additional, Kigo Video Converter let you convert many videos to mp4, AVI, rmvb, MPEG or other popular formats as well.
Now, you can enjoy your favorite videos on your mp4 player, it is so easy to use and fast than ever before, just a few clicks to convert video to mp4. So, download Kigo Video Converter, install it, and you could convert any format with this mp4 converting program.
You may also be intersted:
Pro vision of Video Converter: You can also creat DVDs, burn DVDs and more video websites to download videos.
Ultimate vision of Video Converter: Super powerful one, which includes all the functions, and you can record the full screen or region record. It also supports HD / SD conversion.