Video Editor for Mac – Kigo Video Converter Ultimate
Kigo Video Converter Ultimate is a versatile video converting tool, for it can convert multiple video formats, extract audio from video to be compatible with various multimedia players, download videos from YouTube, and what's more noteworthy, it has amazing video editing functionalities.
Powerful Video Editor for Mac – Kigo Video Converter Ultimate
Kigo Video Converter Ultimate is a powerful video editor for Mac which can clip and merge videos and add various effects to create unique videos.
Crop Videos
By setting the Cropped Area, you can type in the exact valid value or drag the anchors to adjust the rectangle and its position. The part out of the rectangle is to be eliminated.
You can also set the Zoom Type, which is used to define the size of active portion of output video. We provide you 6 kinds of modes to choose (Keep Original, Force Scale, 19:9, 4:3, Letterbox, Pan&Scan).
Set Effects
To add effect to a file, please select it in the main file list and click the Edit button to open the edit window. After selecting Effect dialog, you will enter the interface as below:
You can also drag the value sliders to adjust brightness, contrast, saturation.
In the Other Effect drop down list, we provide you some effects to choose, as Mirror, Flip, Noise, Smartblur. And then all effect will be displayed in the preview window.
Add Watermark
Add text watermark to video
Add Text Watermark: You can add a text watermark by choosing Add Text Watermark and type words in text box. Click the "..." button (next to the font style preview box) to define font, color, etc. of the text watermark.
Add picture watermark to video
Add Picture Watermark: You can add an image watermark by choosing it and browse to find an image on your computer. Adjust its size by dragging the image's edge or typing the value in the Watermark Picture Size directly.
If you want to adjust position and size of the watermark, you can drag the edges of rectangle directly or drag the Position slider. In addition, you can adjust the opacity of watermark by dragging Opacity slider.
Trim Video Clips
With the new version of Kigo Video Converter Ultimate, you can get the video clips by setting the start time and stop time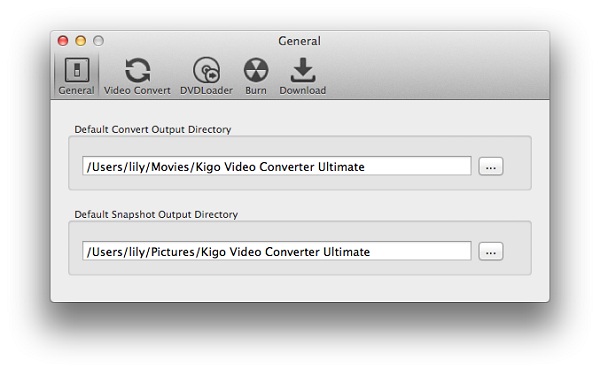 Merge Video Segments
Merge: If you drag a video and drop it onto another one until a "+" icon appear, they will be merged into one file.
Learn in converting to popular MP4 player